Amaryllis Flower – Meaning, Symbolism and Colors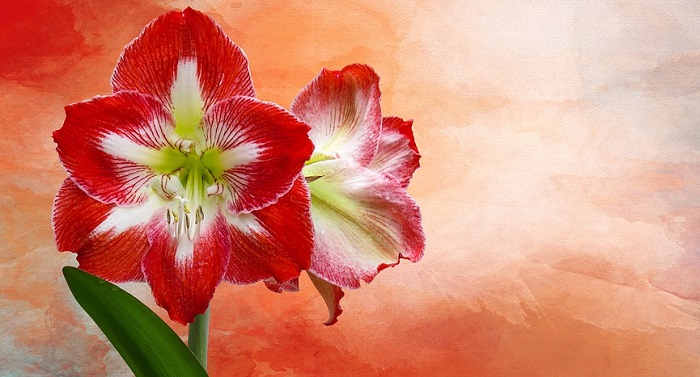 Flower symbolism is not only there to help us select the right flower sort for the people we love, it is also there to give us a broader idea about a certain flower and he history behind its existence.
Symbolic meanings are created by people and influenced by events that take place in our lives. Besides that, symbolic meanings are also a product of beliefs hat are passed on from family to another, from grandparents to grandchildren's.
There are many interesting stories behind certain flower sorts and families that we couldn't event imagine. Getting to know a certain flower more is going to give a much stronger significance to the act of gifting a person you love this flower. You can truly send a strong message to the other person, if you know what kind of message is hidden behind a flower and how it can be interpreted.
In today's text we will learn more about the Amaryllis flower and its symbolic meaning. This beautiful flower is definitely an eye catcher, but you will learn that there is much more to it than just its outside appearance.
Meaning of the Amaryllis flower
Beauty
 – It is no wonder that such a beautiful flower has this kind of hidden meaning behind it. Amaryllis flowers are simply eye-catching and their presence in a bouquet is definitely going to be noticed. They are perfect flowers to gift to someone who you find to be a beautiful person inside and out. This flower is definitely going to be a beautiful gift for someone you love, and since there is no deeper meaning you need to be careful about sending the wrong message.
Attention – Amaryllis flower is definitely going to bring attention to it. This gorgeous flower is going to be a perfect eye-piece for your home or for the bouquet you prepared to someone you love. These gorgeous flowers were symbols of attention even in the past, because they were simply drawing people's eyes whenever they were close.
Pride – Victorians considered these flowers to be symbols of pride. They symbolize people's vanity and strong pride, and if you wanted to send someone this kind of message, Amaryllis flowers were perfect for that. Some even used them to make others angry, especially since the message of pride was very strong.